HLTAID009 PROVIDE CARDIOPULMONARY RESUSCITATION - VIRTUAL CLASSROOM
Learn the skills to perform life-saving (CPR) on an adult, child or infant who is unconscious and not breathing normally.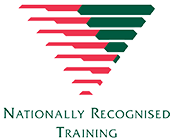 ABOUT THIS COURSE
You will gain the knowledge and confidence to perform CPR on an adult, child and infant, to describe alternative methods for delivering rescue breaths and how to manage a victim of drowning.
The course topics include the DRSABCD action plan and responding to emergency situations, managing unconscious casualties, cardiopulmonary resuscitation (CPR) and using a defibrillator (AED).
This course is taught by St John trainers with over 100 years of combined experience and backgrounds in Nursing, Education and Leadership. They are ready to share their experience and passion with you that creates confidence to perform first aid should you ever need to.
ABOUT VIRTUAL CLASSROOM TRAINING
The Provide CPR Virtual Classroom option happens in a live online video conference, which provides the benefit of the live classroom environment, but in the comfort of your own home. 
Your qualification is equivalent to the same achieved via face to face training.
Course equipment such as manikin and defib pads sent to your home for you to keep
No need to worry about the commute, traffic or finding parking
You can log in from wherever you are: at home, in the office or anywhere else
Receive your certificate within 24 hours of completion

SJX: THE ST JOHN EXPERIENCE

  Designed for busy people and workplaces, SJx uses technology to deliver a high quality First Aid training experience in a reduced amount of time.
Resulting in:
An engaging, interactive experience
Faster more concise training
Improved ability to recall training in a real-life emergency situation
Efficient training delivery without compromising on learning quality
Receive your certificate on the same day
"Great new approach to training. Shorter, concise and accurate." – Ciaran Roche, OHS, RMIT University
"Conducted in a way that is conducive for fun-filled training day. The trainer was awesome, flexible and understanding." – Training Participant, JB-HiFi
DURATION 
SJx Delivery:
1 hour 15 mins 100% Virtual –  Pre-learning required 
COURSE OUTLINE
This course covers the following:
The DRSABCD action plan and responding to emergency situations
Managing unconscious casualties
Cardiopulmonary resuscitation (CPR)
Using a defibrillator (AED)
Legal issues in first aid
Infection control
STATEMENT OF ATTAINMENT
On successful completion of this course you will be issued with the following statement of attainment:
HLTAID009 Provide cardiopulmonary resuscitation
St John recommends, as per the First Aid in the Workplace Code of Practice and the Australian Resuscitation Council guidelines, that resuscitation skills are renewed every 12 months.
ASSESSMENT INFORMATION
A successful outcome for this statement of attainment will be determined by a range of different assessment methods including a questionnaire, observation of simulated and practical activities etc.
You will be required to demonstrate CPR on a manikin on the floor.